With Zulu, develop productivity and exchanges between your employees
Zulu is an IP telephony offering that allows you to increase the productivity and exchanges of your teams. Available via application, the Zulu solution can be installed on your desktop, laptop or tablet.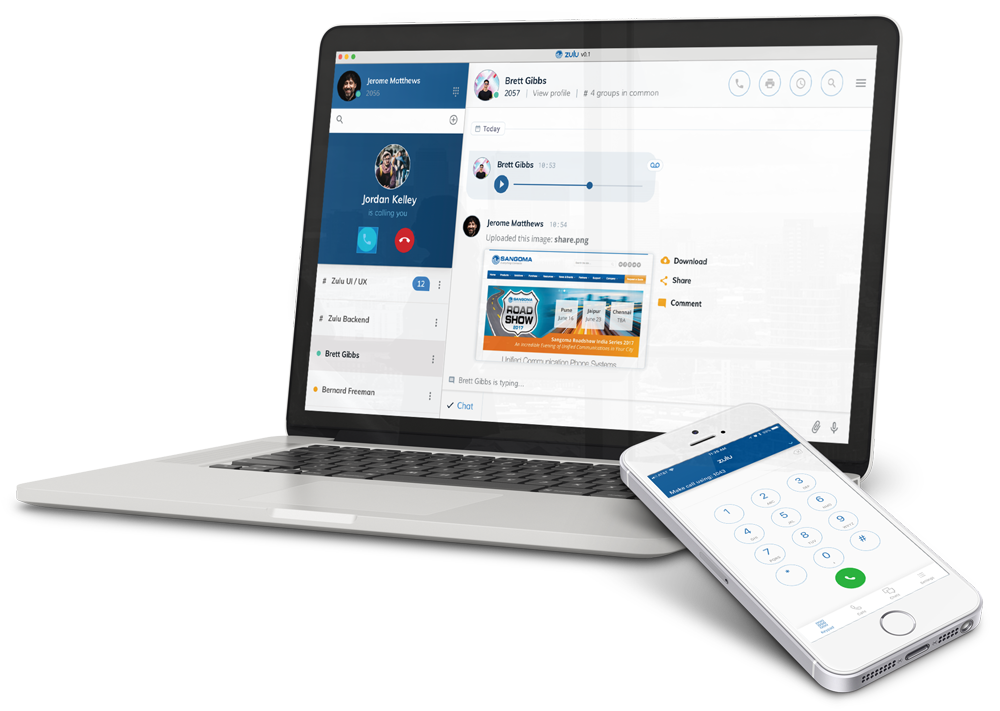 Call from your computer or tablet
Opt for a cloud telephony solution for more mobility.
Make voice and video calls using your desktop phone, even when you are out of the office, while protecting your personal device information. The application is ideal for customer relationship management and offers a powerful helpdesk.
Click-To-Call
Click-to-Call allows users to instantly call any phone number displayed on their web browser. With one click, you can initiate an outbound call via the application.
Team chat 
Fully functional individual and group chat allows users to communicate without having to initiate a phone call. The intuitive chat interface allows users to switch to phone call, fax, SMS or file transfer.
File sharing
Collaborate more effectively by instantly sharing files with your colleagues in the same interaction screen.
Video call
Work from home with peace of mind with an interface designed to support remote working. 
Screen sharing
Save time by instantly sharing your screen with colleagues with whom you are already talking or chatting on Zulu.
Try our Zulu solution now
Fill in the form and one of our experts will contact you shortly